News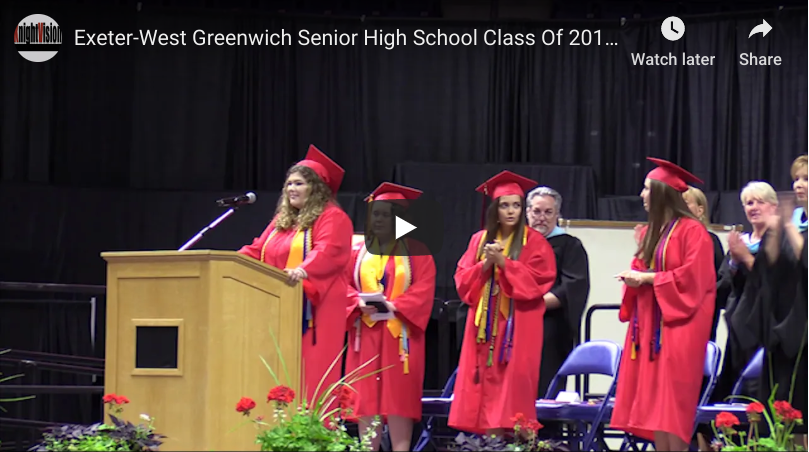 Congratulations to the Exeter-West Greenwich High School Class of 2019!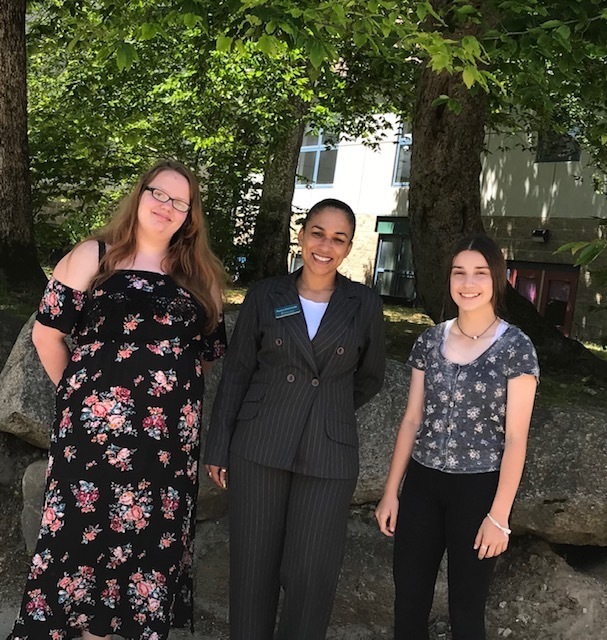 Congratulations to Haley-Jo Reis and Julia Craig for winning this semester's attendance award raffle. Horace Mann, our educational partner donated the 2 Kindle Fire's to...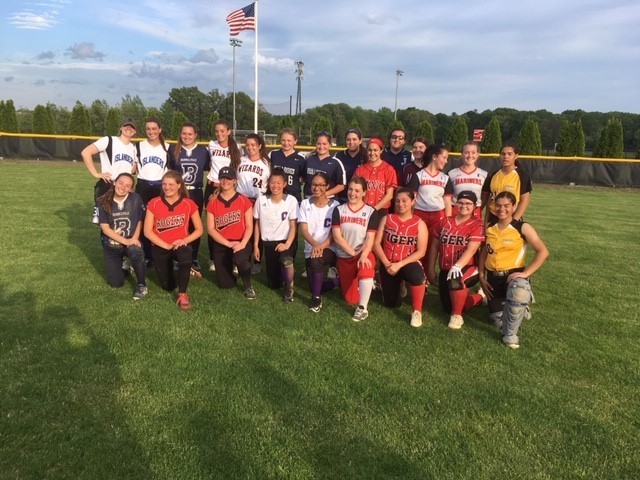 Alice Sullivan memorial all star softball game.
SEE ALL NEWS
LIVE FEED
Deb O'Brien
3 months ago
A message from the health office : For Students: Students who have inhalers or EpiPens in the health office, don't forget to pick them up before you leave for the summer.
Brent Robitaille
3 months ago
Summer is almost here! That means it's time to start thinking about summer reading. ALL High School students must read at least one book this summer and complete a related assignment. For full information, please visit https://bit.ly/2KcRiNx.
Deb O'Brien
3 months ago
On Wednesday, May 29th at 6:00 in the high school auditorium we will be holding a Fall Sports Sign-up Night. All parents with children who wish to try out for our Fall sports teams should attend the meeting. We will be providing all required paperwork followed by breakout sessions with coaches. The Fall sports season starts on August 19th, before the start of the school year. (Football starts on August 12th.) Fall sports include: Football, Boys and Girls Soccer, Boys and Girls Cross Country, Girls Tennis, Girls Volleyball, and Cheerleading. Additional information will be sent out this week. Please feel free to email any questions to: craig_main@ewg.k12.ri.us
Art Searle
3 months ago
The EWG XQ+RI design team seeks answers to the question, "If you could build a school that was specifically designed for how children learn, what would it look like, sound like, and feel like?" Parents and community members are invited to respond at https://bit.ly/30z116K
Michael Walsh
4 months ago
Today is the LAST DAY for students to shop the Scholastic Book Fair in the SHS Multi-purpose room. Don't miss out on great titles, accessories, etc.
SEE ALL POSTS