News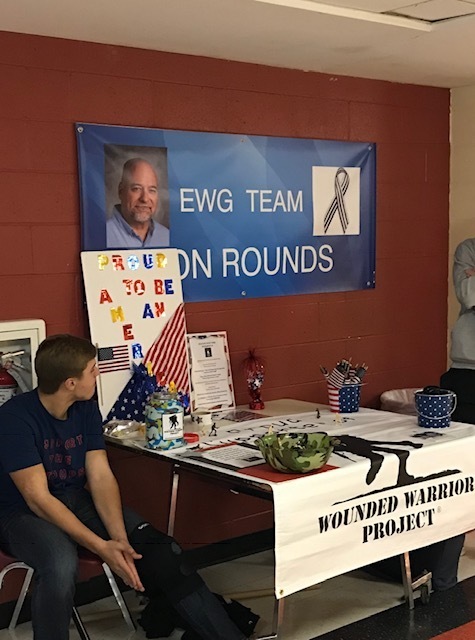 Bryce Mitchell giving up his lunch to raise funds for those that have given up their limbs and lives for our country.
Spring Registration Now Open The new Rhode Island Advanced Coursework Network provides qualified high school and middle school students (in participating school districts) the...
Please see the attached flyer. If you are looking for a great event in honor of our Veteran's, the Community Room of West Greenwich's Loutit Library is the place to be on Novem...
SEE ALL NEWS
LIVE FEED
Stacy Haines-Mayne
3 days ago
Today Juniors learned about paid summer internship opportunities as part of the PrepareRI initiative. Interested students can see Mrs. Mayne in guidance for application (which opens December 3rd) information.
Stacy Haines-Mayne
3 days ago
Join Mr. Ward and Mr. Krom on Monday evening, starting at 6:30PM, in the auditorium for an informal Q&A around financial aid and sending students off to college.
Susan Chandler
3 days ago
DID YOU KNOW?....Using e-cigarettes and other vaping products is not a proven method for quitting smoking. E-cigarettes and other vaping devices would be a preferred alternative to traditional cigarettes when used exclusively as a replacement and only among smokers who have been unable to quit smoking using proven, medically approved methods. However, there is little evidence that they reliably reduce cigarette smoking or lead to smoking cessation. In fact, the nicotine contained in e-cigarettes and other vaping products may actually perpetuate addiction, in some cases making it even harder to quit smoking.
Susan Chandler
4 days ago
DID YOU KNOW...Vapes contain nicotine, a highly addictive drug with known health risks. Using nicotine, regardless of how it is delivered, increases the risk of addiction. Nicotine addiction is notoriously difficult to reverse, and use of e-cigarettes frequently leads to use of other nicotine products, including smoked cigarettes, as well as alcohol and other drugs.
SEE ALL POSTS