Sponsored by the EWG Sustainability Club
Homecoming Information.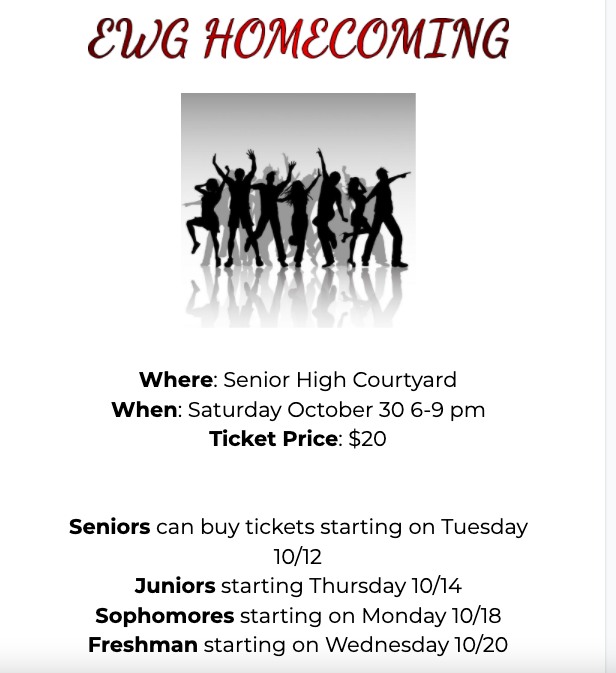 SENIORS!!! Spirit Day T-Shirts are on sale now until Friday. See Ms. Nardi in s-21 to order yours.
10th grade students Violet Potter and Isabella Brown developing skill with using micropipets. These tools are considered the workhorse of molecular biology.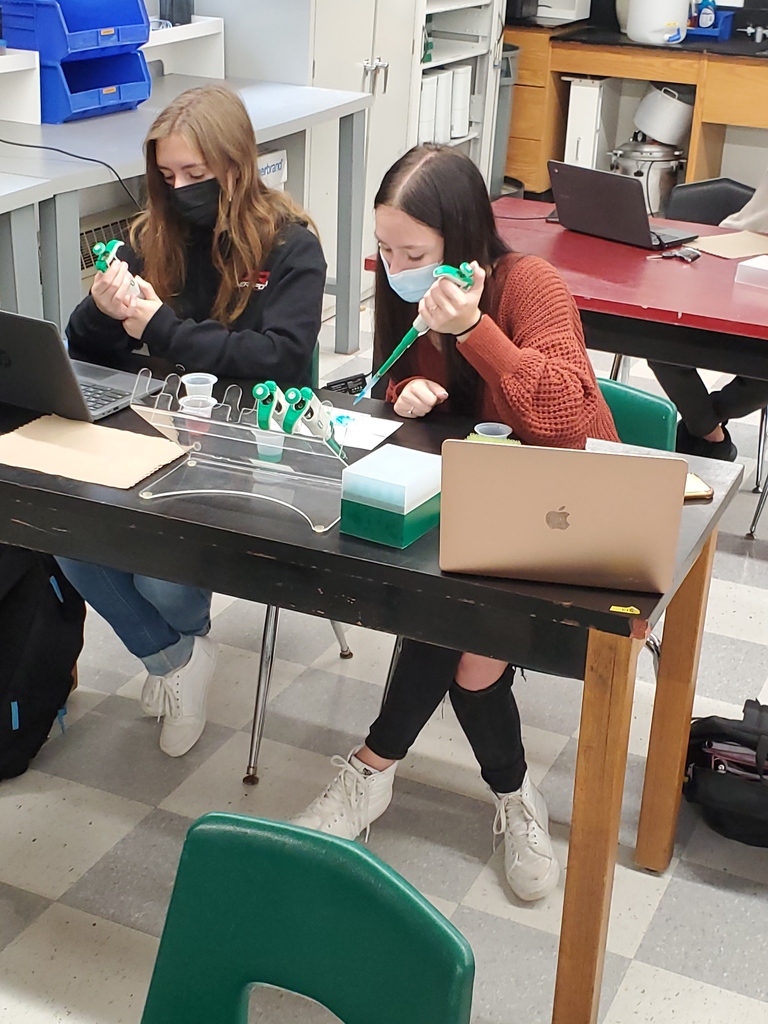 Science teacher, Gwynne Millar, spent 2 days on Prudence Island at the Narragansett Bay National Estuarine Research Preserve studying estuaries. The Teachers on the Estuary (TOTE) program is sponsored by NOA. There she tagged Monarch butterflies, collected data on estuary health and the impact due to climate change and used a seine net to identify and count beneficial organisms as an indicator of estuary health. She plans to take some students to the preserve in the spring to help them better understand human impact on the environment and about the collaborative efforts among many federal, state and local organizations working to protect and restore these vital habitats.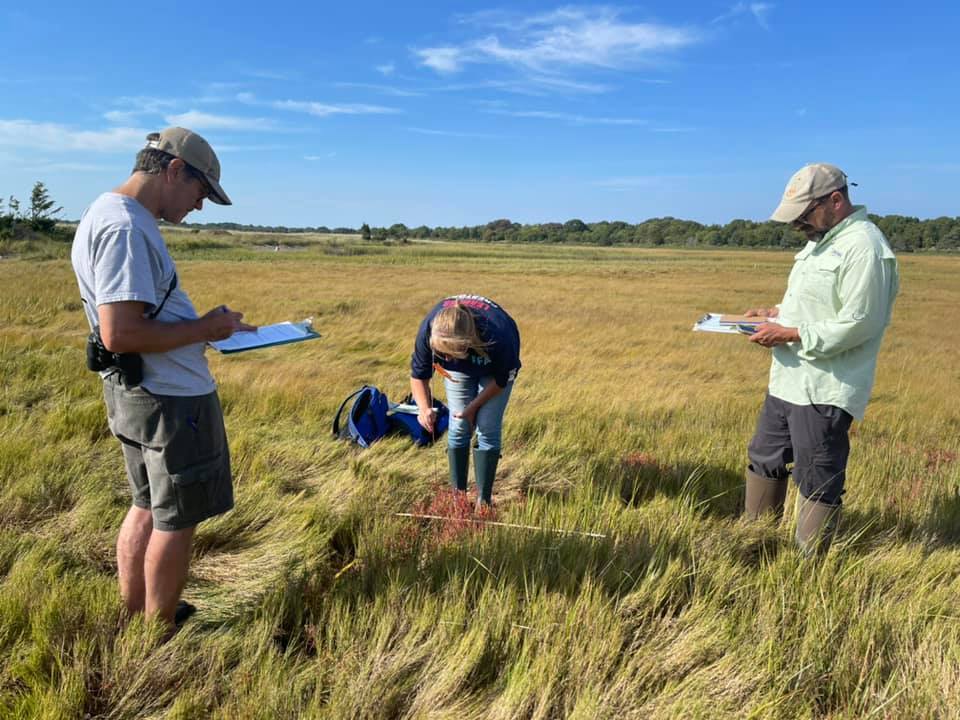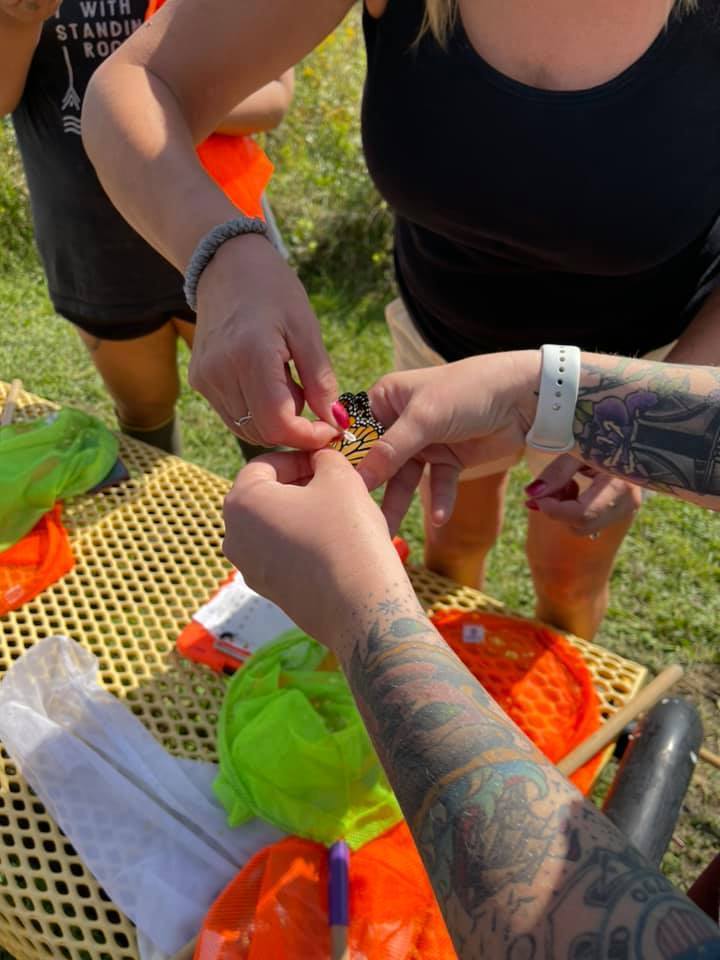 On Tuesday, October 5th, The EWG Sustainability Club will earn an extra 10% on all sales with Tru Earth. Use the link
https://fundraising.tru.earth/EWGSUSCLUB
to order your earth friendly, sustainable laundry detergent sheets and other sustainable products.
Class of 2024 Trunk or Treat. Thursday, Oct 28, 2021 Enjoy "trunk or treating," games, and a bake sale! Admission: $5 per child. Adults/ Infants are free! Interested in decorating your car? Fill out this registration form:
https://forms.gle/R8iwm6hU96hAX2Ma7

The EWG Floriculture class has been learning about floriculture in different time periods and how those times and arrangement styles have had an influence on modern day floriculture. The students in the pictures below made time style arrangements to go along with their presentations. In addition, today we learned to make armatures from grape vines and wisteria to create a more modern bouquet using natural vine materials that they used in colonial times. The students did a great job with their time period pieces and their more modern arrangements! I love their creativity! Nice job to all of the floriculture students on their projects!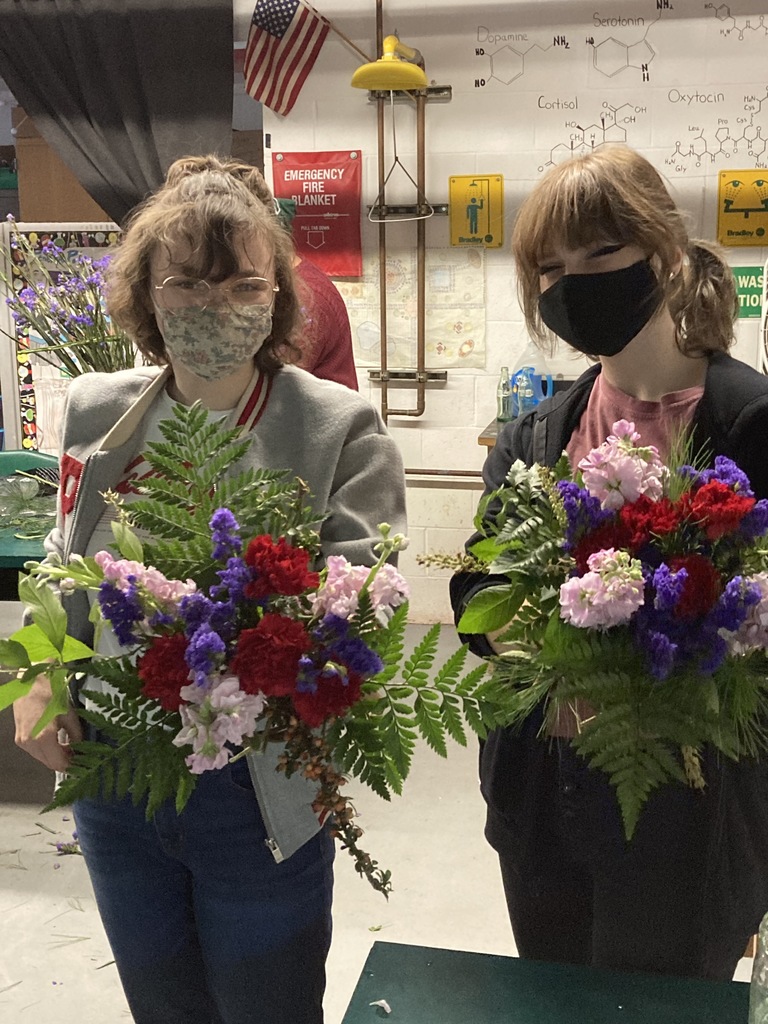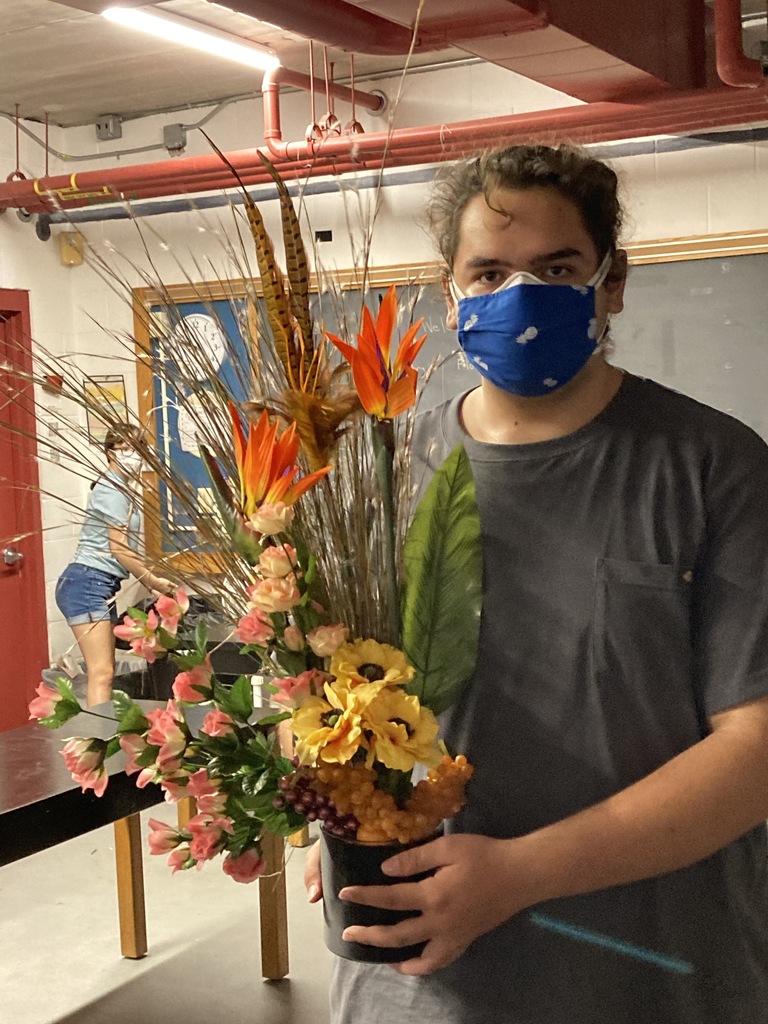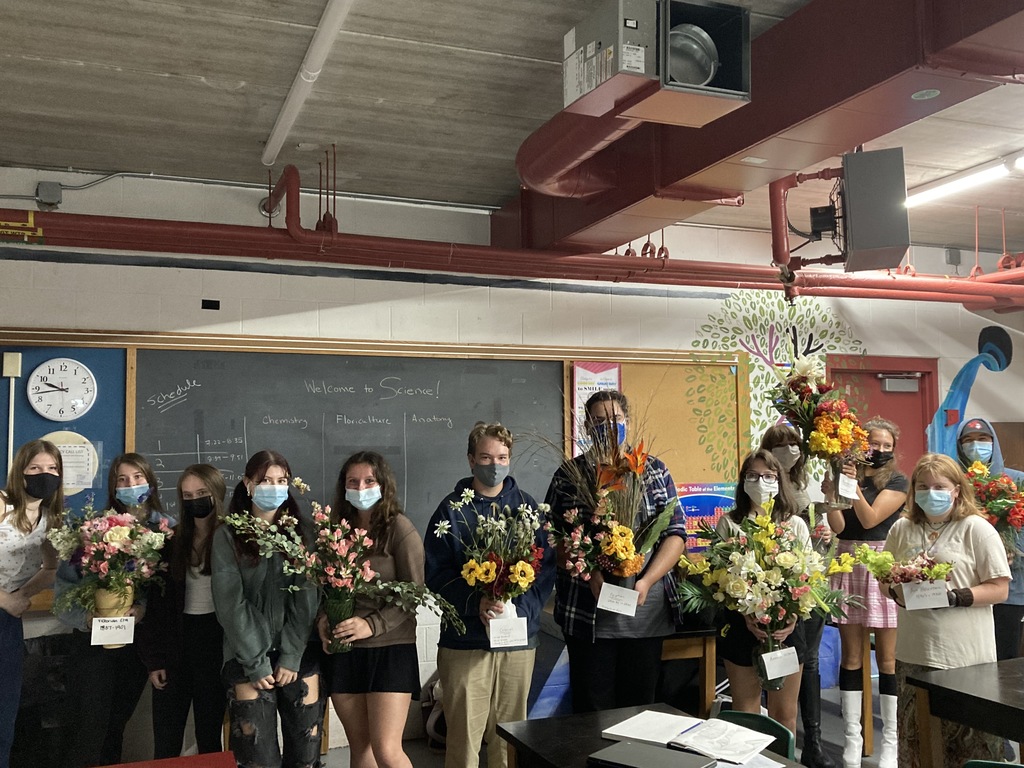 The Superintendent of Schools has awarded Avery LeBlanc and Aidan Thompson the Award for Academic Growth and Student Leadership in Learning. The award is presented to two high school seniors who, in the Superintendent's opinion, have consistently pursued a high level of academic effort, and who have also served as positive role models for the student body. Recipients of the award exemplify admirable character and accomplishment.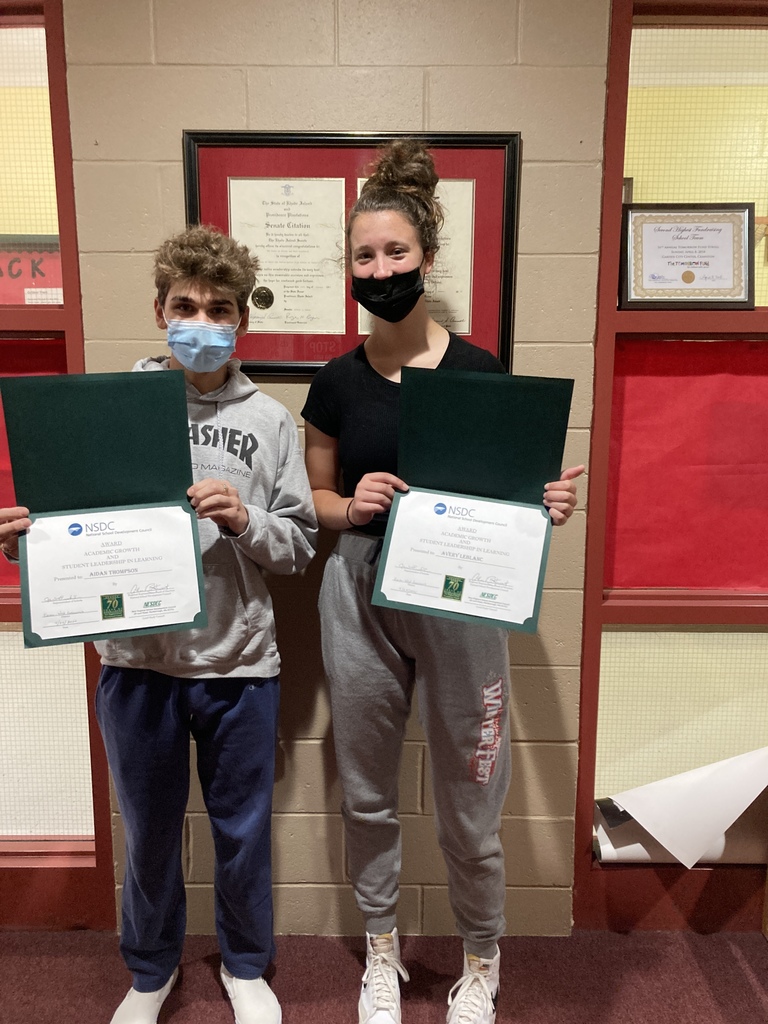 Culinary students learned how to make fruit pizza. I wonder if they tasted as good as they look! WOW!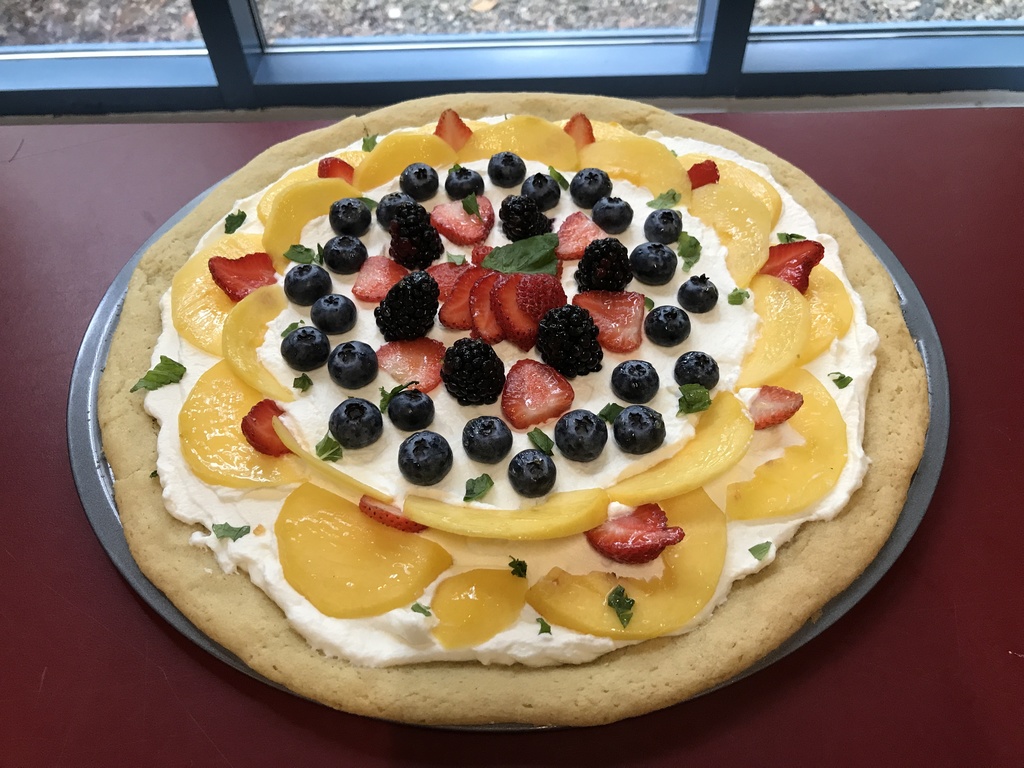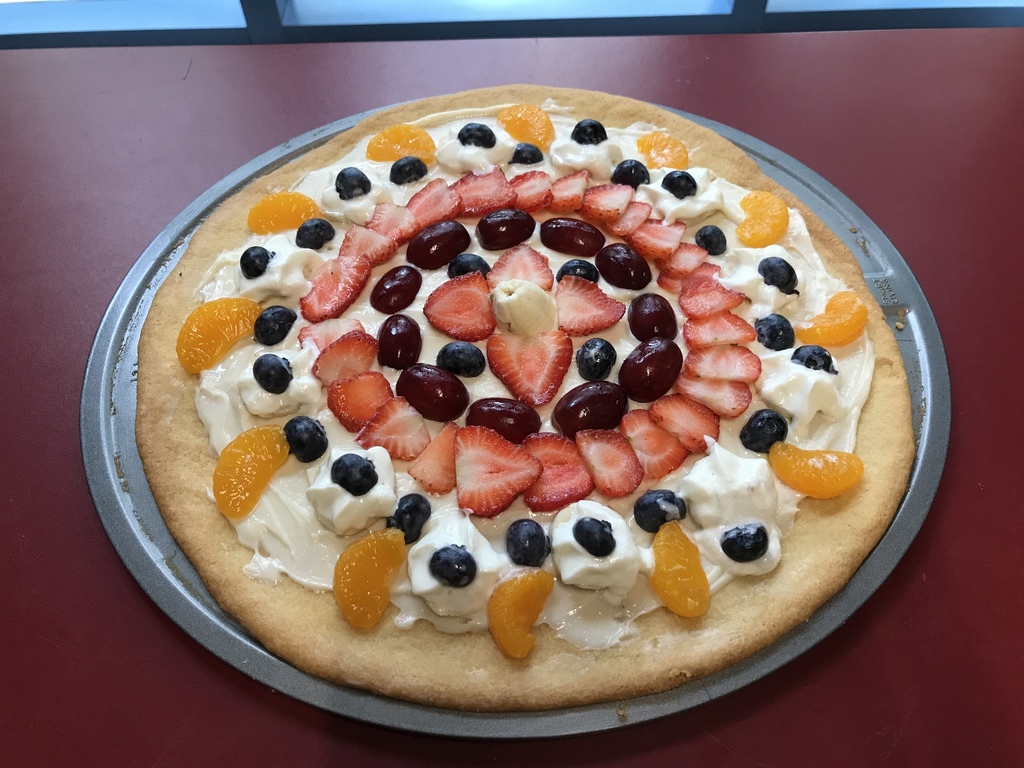 EWG High School Model Legislature will have its first meeting next Monday after school at 1:50 in Room 215. It will run about 20 minutes. Old and new members are welcome. Liberals and Conservatives are welcome. The goal is for individuals to craft bills of interest to them and see them all the way through the legislative process.
The EWG Sustainability Club is holding a fundraiser to support their composting project. Use the link
https://fundraising.tru.earth/EWGSUSCLUB
to order sustainable laundry sheets and other environmentally friendly household products. 20% of new sales will go to the club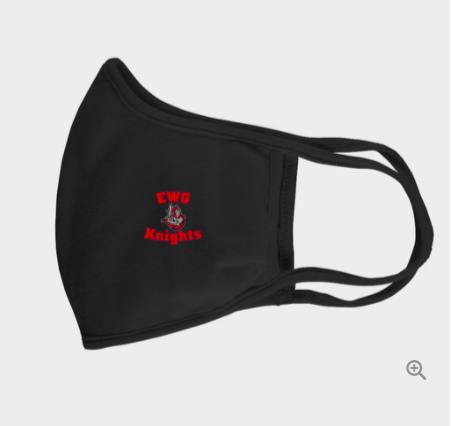 Seniors! Be sure to order your class day shirts and sweatshirts! Sales end May 6th! linktr.ee/ewg2021
Support the Class of 2021! Come in to the Chipotle at 1200 Quaker Ln in East Greenwich on Saturday, April 24th between 4:00pm and 8:00pm. Show or mention the attached flyer, and Chipotle will donate 33% of the proceeds to The Class of 2021!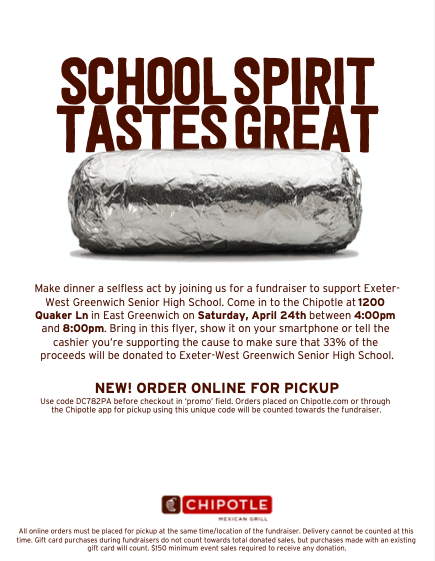 Did you know that EWG SHS has a Facebook & Twitter page? Follow us on Facebook (@Ewgshs) and Twitter (@EwgHigh).
EXETER WEST GREENWICH PREVENTION COALITION PRESS RELEASE Exeter West Greenwich Youth Address Substance Use in Silver Award Feb. 24, 2012- The Exeter West Greenwich Wellness Coalition hosted two very special guests at their monthly coalition meeting. Kaitlyn DiPietro and Emma Ruggieri, both ninth grade students at Exeter West Greenwich High School, presented their Girls Scout Silver Award to the coalition. The Girl Scout Silver Award is the highest award a Girl Scout Cadette can earn. Scouts demonstrate that they are a leader who is organized, determined, and dedicated to improving the community. Earning the award puts these scouts among an exceptional group of girls who have used their knowledge and leadership skills to make a difference in the world. Ms. DiPietro and Ms. Ruggieri logged over 55 hours each working with a mentor, Mrs. Pearson. They researched the topic of substance use and put together a website with information about the risks of alcohol, marijuana, and electronic cigarettes/vapes. They also created posters with QR codes that bring the reader to the online website. The youth demonstrated that the material will be sustainable as it is in electronic format, not simply paper and pen. The EWG Wellness Coalition has a mission to prevention substance use and promote wellness across the lifespan. Coordinator Dr. Paul Mangino expressed his gratitude for the excellent materials and hard work the two put into this project. Joyce Anderle, Student Assistance Counselor at the school, works with both students and was incredibly impressed with their work and the presentation. "These fourteen year old girls are more like twenty four years olds in their wisdom and maturity." As to why they chose substance use as a topic for their silver award, Emma and Kaitlyn stated "We really wanted to do something that we have been affected by. Many of our friends and family have struggled with drug or substance use in one shape or another, which led us to our project idea." The coalition members invited the youth to continue to work with the coalition to address youth substance use together. The material can be found here:
https://free.qrd.by/l/media?f=4a66c94e04d3094b75356c2cda68c8d9
https://free.qrd.by/l/media?f=d9c892e2c283d74916880d3190eba780
https://free.qrd.by/l/media?f=4f6f19ea03fdcda778f33d42c250fc0a
https://free.qrd.by/l/media?f=6849aaba1d7e7f3b3e5442f5c22a467d
Schoolhouse.world, in conjunction with Khan Academy and sponsored by RIDE, is providing real tutors in real time! These tutors will support students over the age of 13 with math and SAT prep at NO COST to you. Sign up at EnrollRI.org/ACN.